Have been busying filling in application forms for my Master's degree, so I couldn't find time to update this blog. Sorry about that. Well, I'm back now.
Today, I would like to share a little bit about my poor views on investment, with emphasis on the English words you can learn.
Most of the time, I do not pay enough attention to the most updated news, and so I usually miss the boat to buy low. Nonetheless, on the 3rd September, I saw Huiyuan Juice going up 173% from $4.14 to $11.28 right from the day it resumed trading. From that moment, I already know, earning money from stocks or maybe any kind of investment, is a lot on timing and fate.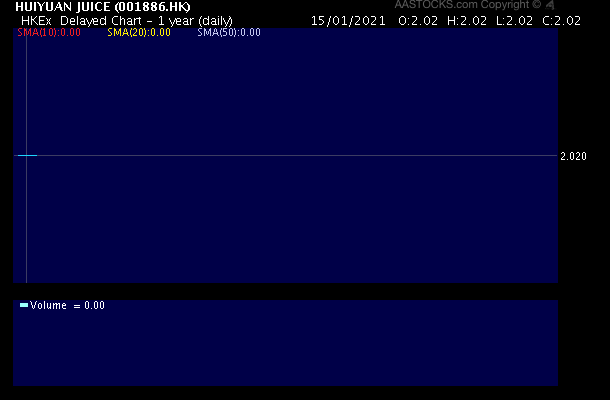 If I had visited the price of this stock before Coca Cola announced the proposal, or if I had always kept an eye on this stock, or if I hadn't put so much focus on other stocks, or if I had always liked orange juice, if just anyone of these happened, I might have bought some Huiyuan shares, and then sold it at high price, but who doesn't know
it is easier said than done
?

And since was so close to the proposed price of purchase, I did not buy it, and the price never reached $11.28 again. I was lucky, or was I?

Actually, when I first heard this news, I did think the price would come close to the premium price, but I was also quite sure that China wouldn't want a foreign-based company to grow too big in China, particularly when they are talking about buying the entire juice maker, the largest in China.

And then of course, bad news followed.
DJ MARKET TALK: Huiyuan Set To Tumble; Coca-Cola Bid Rejected
2009-3-18 03:26:00 p.m. (Extracted from Dow Jones & Company, Inc., published 2 days ago.)
Huiyuan Juice (1886.HK)
set to dive
when resuming trade (company hasn't indicated when), possibly visiting HK$4.00-HK$5.00 range, after Chinese government rejects Coca-Cola's (KO) US$2.4 billion bid to buy out China' leading juice maker.

Xinhua reports Ministry of Commerce says deal would hurt small local juice companies, could have pushed up juice market prices, limited consumers' choices. Rejection would mark huge disappointment for investors chasing shares higher on hopes of deal getting approval, with Coca-Cola offer at HK$12.20/share; stock likely to get knee-jerk selling on trade resumption.
Shares in Hong Kong-listed Huiyuan Juice tumbled sharply this morning on resumption of trading following a suspension, at one point losing half their value, after Beijing rejected a plan by Coca-Cola to acquire the mainland's top juice maker.

Huiyuan's shares were down 44.9 percent at HK$4.57, after falling up to 53 percent in early trade, according to Dow Jones Newswires.

Trading in the stock was suspended yesterday, when the Commerce Ministry announced that it was blocking the high-profile acquisition over fears that it would hurt competition.

The rejection has raised concerns among foreign investors that China is becoming increasingly protectionist.

Analysts said the sharp fall was expected as the price had doubled since early September, when Coca-Cola offered HK$12.20 for each share.

JPMorgan analyst Selina Sia said she is concerned about the outlook for Huiyuan because of weakening juice consumption in China.

''Slower juice sales seemed to be a sector-wide issue in 2008,'' Sia told Dow Jones Newswires.
''Huiyuan's business performance in 2009 could deteriorate further if consumption sentiment becomes worse,'' she added.


(The focused words are already in bold.)

From the two articles, dive and tumble sharply have the same meaning -- to drop quickly and by large amount, and the reason for this is the high premium – the extra sum paid by the buyer for the purchase, that Coca-Cola offered in the acquisition -- the purchase, and the investors' chase of shares. As the deal is rejected, investors lost confidence and the price really did get knee-jerk selling. And it was a disaster selling!


knee-jerk /ˈniːdʒɜːk/
adjective DISAPPROVING
knee-jerk reaction/response, etc. an immediate reaction that does not allow you time to consider something carefully

Maybe not all of you are interested in finance or stocks, but the terms and vocabulary used, as you may have noticed, are words that you will probably use if you are part of the working group.
And like I have said over and over again, the Standard is an 'educational' newspaper which offers appropriate amount of new words in each article for fresh English learners, so do make sure you at least read 5 articles a day, one from each section.

The remaining words I will leave it for your homework (guess first and then look them up), but do not just focus on the meanings, remember the pay attention to word partners, IPAs, and the writing style of the 2 extracts.
Happy Learning!